If you've moved before, you must know that your items can break and damage along the way, even if it's a short-distance relocation. Accidents are inevitable and you can't stop them, but you can prevent them, or you can reduce the blow.
Keeping your belongings safe is your topmost priority as you're paying for the transportation and you don't want to have to buy new furniture and affect your budget. Moving to a new location as quite expensive as it is and experiencing damages can be very disheartening for you.
You can use many things to protect your furniture and fragile items like using thick moving blankets to reduce the impact of the damage.
What Are Moving Blankets?
Moving blankets are also called furniture padding that are heavy-duty cloth coverings that help you protect your furniture and other items during the move. The moving blankets have a material that cushions the furniture from the impact and saves it from being damaged. It's made up of cotton, polyester or a combination of the two materials.
How To Use Moving Blankets And Why Are They Important?
When you're planning a move and packing everything, you need to have the right packing supplies for all types of your belongings. When you wrap your furniture with the moving blankets, you can secure it by using shrink wrap all around it or packing tape to prevent any displacement of the blanket and reduce the risk of damage.
You can use moving blankets to cover the corners of your furniture like the dresser or side tables so that they don't leave any marks even if they bump into the walls of your house. It'll protect the paint and prevent any scratches on your wall.
You can give extra support to the legs of your table or couch by covering them with a moving blanket as they are the most fragile part of the structure and need more cushioning. Any heavy impact can damage or break them off.
You can also use it to slide heavy furniture across the room by keeping it under the bulky item and then dragging it. This will help you save time as the furniture will move quickly and require less effort. Your back will thank you as the moving process is very exhausting for your body. You shouldn't lift heavy objects and overwork yourself.
Sliding the furniture using moving blankets will save your floor from unwanted scratches that bulky and weighted furniture often leaves if you are dragging it across the room.
During transit, your furniture stays safe even if the other items bump into them as the moving blankets absorb the shock and prevent damage.
They can also be used to fill the spaces in your boxes to prevent your items from rattling against each other while on the move. This will keep your kitchen items, especially those made of glass, reach safely to your new location.
Moving blankets also keep your furniture and belongings free of dust and dirt during the journey. As they completely cover every corner of your furniture, it's hard for dust and debris from entering.
How Can I Get A Moving Blanket?
You can get moving blankets from three sources:
You can buy them
You can rent them
Hire moving companies who already have them
Buying Moving Blankets
When you buy moving blankets, you will have to invest a big amount of money on just packing supplies to keep your furniture safe. After using them, you will have to store them in a place in your new house. As these are cushioned blankets, they'll require a lot of space and it'll become very difficult for you to organize everything in your new house. They will also be useless for you if you don't want to move again after a short while and the moving blankets will go to waste.
Where To Buy Moving Blankets From?
If you're unable to find a moving blanket renting service or if you want to purchase moving blankets because you frequently travel or move, you can get them from several retailers.
Big retail stores have a variety of moving blankets available at various price points. So, you can choose whichever one suits your needs. You can buy some lightweight quilted moving blankets and heavy-duty quilted blankets for all kinds of furniture. If you buy these in a set, it will be more cost-effective for you. In addition to that, if your move is scheduled a couple of months later, you can keep an eye out for sales and buy the moving blankets at a lower price.
You can also check other home improvement stores that have various equipment and tools related to home supplies.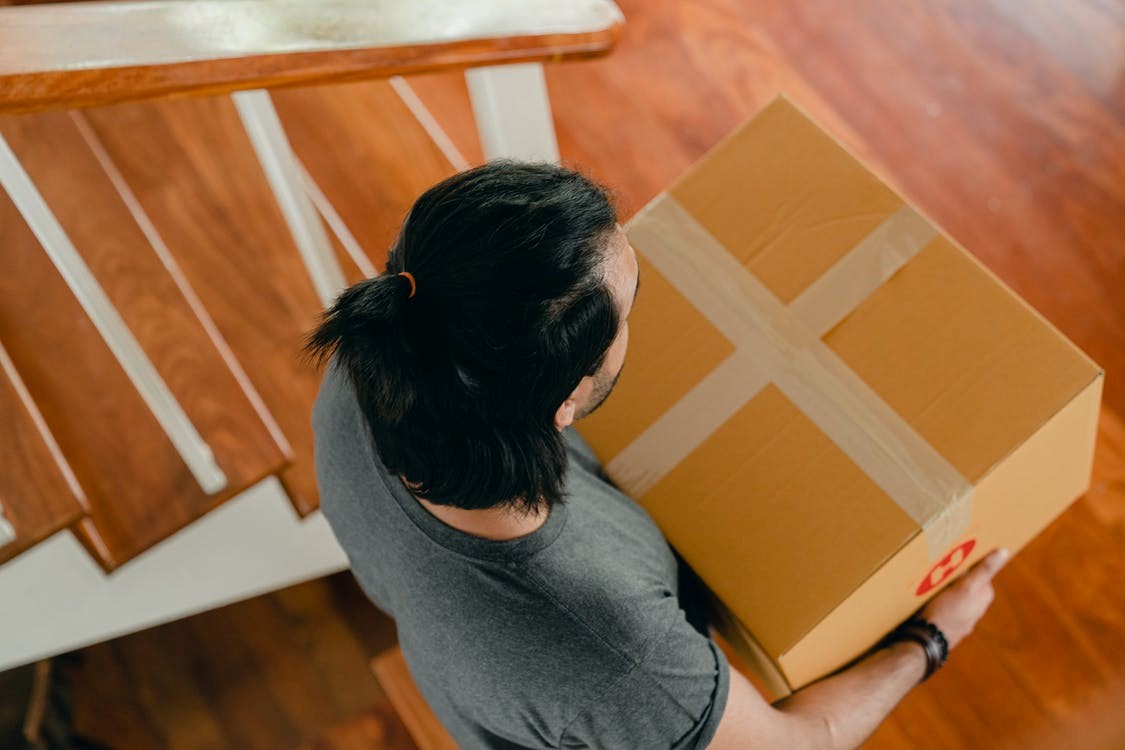 Renting Moving Blankets
It's always advised to rent your moving blankets so you can use them and then return them to the owner after being a small fee. This way, you won't have to store them in your house, and they won't go to waste later on.
Where To Rent Your Moving Blankets From?
You can opt for renting your moving blankets from a number of retailers. You can contact truck rental companies or any other moving companies to provide moving blankets to you and you can pay a certain amount to them.
Some truck rental companies have a condition, they only allow customers to rent moving blankets when they are also renting the vehicle. So, if you're planning to move everything yourself, it's best to get both the essentials.
Hiring Professional Moving Companies
Professional moving companies that provide packing help usually have moving blankets with them. This will allow you to get experienced packing help in a short period of time as the labor is skilled in carefully packing, loading and unloading all your heavy and fragile items.
Alternatives To A Moving Blanket
You can also use other alternatives to protect your furniture, floor and walls.
You can purchase moving insurance from professional moving companies so that they can cover any damages that occur during transportation rather than spending time on the extra packing and wrapping.
You can hire professional moving contractors for packing help as they have all the necessary equipment like moving blankets and dollies and can professionally pack all your belongings. Most of them provide all the services from packing, loading and unloading.
You can use other kinds of felt pads to keep underneath your furniture legs to slide them across your house without causing any damages.
You can get help from your family or friends to move your furniture, especially the heavy and bulky items and coordinate with them to avoid scratches or marks on the floor and walls.
Other alternatives to cover your items if you can't find moving blankets are cardboard, towels or your old blankets; however, they won't be as sturdy as the furniture pads and slight damages might occur.
You can cover your furniture with shrink wrap after covering them with furniture padding to keep everything intact and provide some extra support to avoid the items from shifting inside the packing.
ACME Moving Labor: Helping You Move Stress-Free In Seattle
Contact us for a stress-free, safe and efficient move at affordable rates to Seattle. Our experienced labor provides comprehensive Seattle moving help with packing, loading and unloading services with storage facilities with all the necessary equipment needed to carefully pack all your items and transport them to the moving truck. We set all your belongings carefully in the truck to prevent any bumping leading to unwanted damages. There are no hidden charges! We also offer emergency moving services Seattle.