Packing is one of the most involved tasks when moving out. Whether you have a tiny closet or a massive one, we're here to tell you how to pack it up in the quickest way possible.
While clothes aren't fragile, they're prone to rips and tears if not handled and packed correctly. Don't worry, though; this blog will help you through the process.
Step 1: Assess Your Wardrobe
The secret to efficient closet packing is staying organized. Before you begin tossing your clothes and shoes into cartons or suitcases, assess your closet. Take everything out and categorize it into tops, bottoms, headwear, footwear, jewelry, and so on.
Step 2: Filter Out the Donations
Don't pack what you don't wear! The next question you should ask yourself is what to keep?
Your decision to donate your clothes depends on the climate where you're moving to, and the items' condition, size, and style. Your second-hand stuff can be someone's brand new outfit! You can donate the clothing to a local charity or recycling plant.
Step 3: You Can Make Money Too!
After filtering out the donations, it's time to check whether you can make some money. If you own clothing items that you've hardly worn twice, sell them in a community garage sale or thrift stores. You can also sell your gently-used clothing, shoes, and jewelry online.
Step 4: Choose the Outfit for the Moving Day
You certainly don't want to pack your whole closet, only to be left with what you're wearing! So don't forget to plan the outfit for moving day and keep it aside. Moreover, don't pack essentials that you'll need during the move and also keep some seasonal items for if the weather suddenly changes.
Step 5: Time for Grouping the Clothes
Now that your closet is free of unwanted stuff, start categorizing. Sort the items according to:
Season: Pile up the clothes for hot and cold seasons separately–this will help you unpack and find the things you need without a hassle.
Size: Sorting out tank tops and oversized tops help you pack them in a similar sized carton or suitcase. Just don't forget to put labels to eliminate confusion while unpacking the boxes.
Material: Some fabrics are more sensitive than others. Categorize the clothes that are made of cotton, silk, wool, mesh, etc. and fold them gently before packing.
Packing Safely: Major Hacks!
Now that you're done, it's time to get down to packing. Packing your clothes properly saves you the hassle of messy unpacking and organizing in your new home. This section offers some useful hacks to perform the task more efficiently.
Vacuum/Garbage Bags
Use garment bags to pack your dust and dirt-sensitive clothes to keep them safe.
Wardrobe Boxes
Rectangular wardrobe boxes have hanging rods attached to them, which are ideal for hanging your clothes and mitigating the chances of wrinkles or rips. They're sturdy, extremely functional, and reusable—they might seem a bit expensive, but they're worth it!
Wrapping Papers
Gently wrap your silk scarves, jewelry, and other accessories in paper sheets to prevent scratches or rust. You can also use your socks to wrap breakable items—a great way to save up on the packing supplies.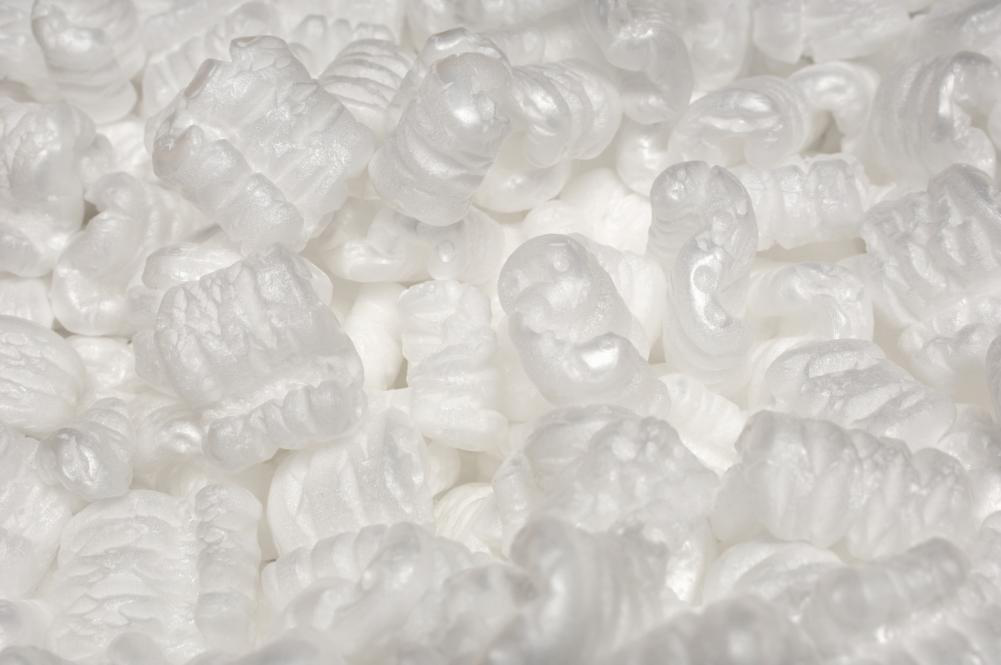 Packing Peanuts
When packing fragile jewelry in boxes, use packing peanuts to keep them protected. This also goes for your expensive heels and belts.
Ensure that your clothes and shoes are completely dry and clean. Packing moist items can fuel mildew, odor, or unwanted stains during the moving period.
Need Professional Help?
At ACME Moving Labor, we strive to offer hassle-free, high-quality, 24/7 moving services at affordable rates. Our professional moving services seattle will take care of everything from packing, loading, unloading, unpacking, storage, and safe transportation of your belongings.
Get to know about us and our residential moving services in Seattle, WA, or book your move right away!