Moving is a challenging enough task as is; packing your wardrobe haphazardly makes it worse and more chaotic.
When moving with a large wardrobe, a lot of people stress out about keeping everything clean, wrinkle-free, and organized. It can be overwhelming, but there are ways to ace packing your wardrobe without losing your mind.
In this blog, we've rounded up some effective steps that will walk you through the wardrobe-packing process to make it as smooth as possible.
STEP 1: ORGANIZING AND LAUNDERING
Before you put it all into boxes, pick out what you need, and leave behind the clothes that you don't require during the move—such as damaged clothing.
When you're done assessing your wardrobe, wash all the clothes you want to keep and allow them to dry completely.
Now sort out and group your clothes in separate piles as per the material, season, size, and your needs.
STEP 2: PACK OFF-SEASON ITEMS BEFORE SEASONAL ONES
When you're done organizing, begin with packing clothes that you don't require for the current season or at least three months. Keep these clothes in separate boxes, and label them, so you know you don't have to unpack them right away.
If you plan to keep these boxes packed for longer, make sure to use cedarwood, naphthalene balls, or other pest and moisture-repellent options to keep your clothes safe.
STEP 3: CHOOSE THE BEST PACKING OPTION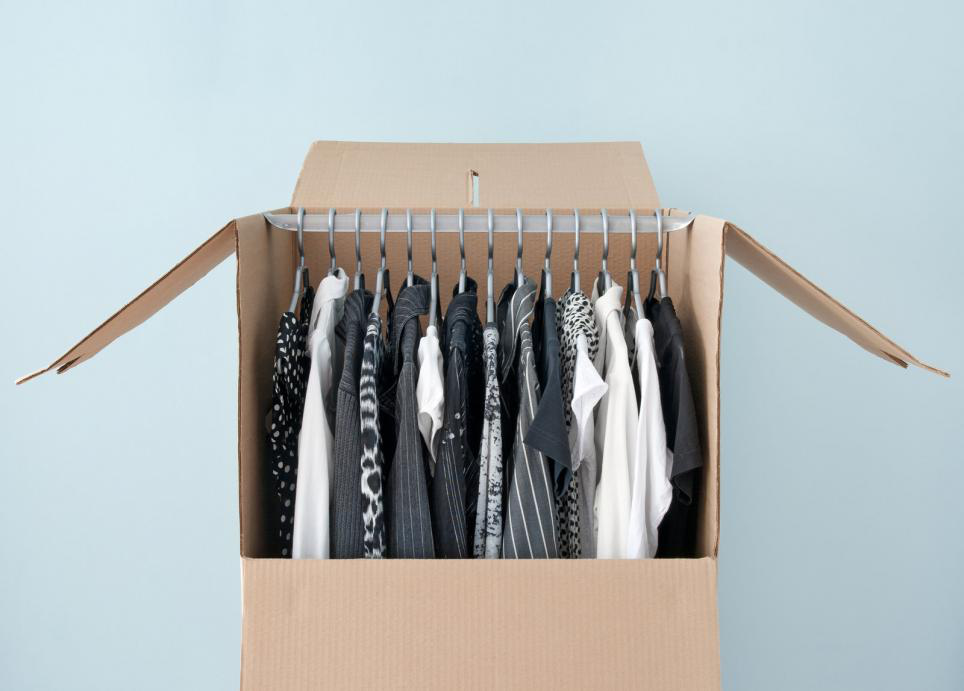 The number of clothing items and the distance you're going to travel will determine the clothing method that will be the most effective for you. Here are a few options to choose from:
Wardrobe Boxes and Portable Hangers
Use wardrobe boxes or portable hanging racks if you're moving long-distance.
Sealing the Drawers
Clothing items that are inside drawers shouldn't be packed inside moving boxes. Instead, leave them there and seal the drawers with heavy-duty tape to keep them in place during the move.
Vacuum Pack Off-Season Clothes for Shorter Period
If you're going to store your off-season clothes for a month or two, vacuum-seal the clothing packs for more space during the move. However, don't consider this option if you're going to store them for an extended period—this is to prevent your clothing from developing permanent creases and wrinkles.
If you are looking for moving companies Kent WA, ACME Moving Labor is up for the job. We have over ten years of experience in facilitating both short and long-distance moving help Kent. Give us a call at (253) 653-8635 or get a free quote.