Nearly 31 million people moved houses in the United States in 2019, while the moving industry's market size reached $14 billion.
U.S News recently revealed that Seattle is the 13th best place to live in the United States, which is why Seattle Moving Help is also one of the most popular search terms to look up.The moving process comes a lot of worry over aspects such as what to pack, what to give away, what to send for storage, how to deal with the children and, of course, how to take care of pets!
Whether it's packing, unpacking, storage, trucking or shipping, moving and relocation companies like ACME Moving Labor have got it all.
Pet ownership has been consistent for the past few years in the U.S. There's a very emotional and deep connection between humans and their pets, and often this relationship seems mysterious but at its fundamental level, is all about co-existence and harmony. For many people, pets are part of their family.
So where humans go, that's where the pets go! A move is stressful for everyone; it may become even more pronounced for pets. Unexpected activities, people in the house, and an overall new environment can be a source of stress and anxiety for the pet, impacting you too.
Over the years, we, at ACME Moving Labor, have helped many families with pets move across neighborhoods and cities. For your convenience, we have compiled a list of hacks to help you move with your pets.
1.      Be Aware of Pet Regulations
Always be aware of pet regulations and rules before moving. Many landlords and tenant associations have very particular rules around pets, so it's a good idea to be informed of the local guidelines and whether your pet may need additional vaccines or certificates.
2.      Get All Your Vet Records
If you're moving further away from your neighborhood and your designated vet, it's a good idea to inform your vet so you're able to take your pet's records and prescriptions with you.
It's also advisable that you ask the vet to refer you to any other vet in the new area or scope out new vets before moving. It will ease your worries if some unexpected event happens during the move. It'll also help when you need to take in your vet for routine check-ups and visits.
3.      Prepare an Essentials Bag
Prepare an essentials bag for your pet! Make sure to include:
Food
Litter
Toys
Grooming tools
Bedding
Any important medicines
This bag will help you during your move and the first few unpacking days when everything is usually a haphazard mess.
4.      Transport Your Pet in Your Vehicle
A journey in the darkened back of the truck doesn't seem fair to anyone. When you open that truck door after your move, you might find a terrified, defensive or angry pet! So make sure you put your pet in their carrier and bring them with you in your car; it'll help your pet feel calm and assured because your presence will be there to soothe them.
For pets like turtles and fishes, make sure you safely transport them in a temporary smaller container and then place them in their proper tanks once you've moved.
5.      Don't Leave Them Out Alone
Even if your pet is incredibly well-behaved, it's not a good idea to let them out immediately once you arrive. First, make sure you let them out only inside the house to familiarize themselves with space and scents. T
Take them out for walks and play outside with them as much as you can but make sure you don't leave them out alone initially. Animals can get easily distracted and end up getting lost.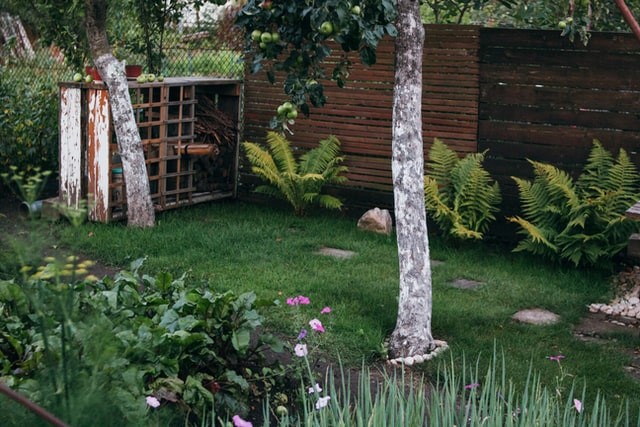 6.      Keep Your Pet Away from Packing and Unpacking
It's a good idea to keep your pet away from all the packing and unpacking action! Not only will they get overstimulated and poke their nose in all your items, but they may also get stressed and become fidgety.
The best thing to do in such scenarios is to locate a small space away from the moving noise and commotion where you can put your furry best friend with all their essentials. Keep checking on them and try to give them their meals and take them on walks as per routine.
7.      Make Sure Curiosity Doesn't Kill the Cat!
All pets are naturally curious creatures. Often, they don't realize they're lost or have gotten outside until it's too late. For these reasons, make sure you keep an eye on your main door.
You can also keep your pet in their carrier or a safe space, so they're not around exit routes.
8.      Update Pet Records
Most pets have identification chips, license, collar, tags etc.; It's best that you update your address and other details for these identification documents as soon as possible so that if your fur ball gets lost, your details are fully updated, increasing your chances of getting them back.
9.      Pet-Proof Your New Home
Make sure your new home is safe for your fur pal! Cover up any leaks, crumbling plaster, broken bannisters, and holes in the garden or fencing. Being on top of these things can help prevent your pet from a terrible accident or getting stuck.
Make sure all drilling equipment is also safely stored away.Do a careful sweep of the perimeter to ensure no stray splinters are lying about.
10. Air Out TheSpace
Usually, your fur baby can sense the scents and smells left behind by other animals which may cause agitation and feelings of aggression. So it's a good idea to air out the space before you move in so any scents left behind by the previous owners and pets are out by the time you settle in.
Additionally, use clean surfaces for any fur or other traces.
11. Get The Food Your Pet Is Used To
Before moving, make sure you have ample food for your pets. Make sure their usual food brand or type is available near your new home; if not, this gives you a chance to introduce them to new brands.
With these tips in mind, you can easily settle into your new home with your pets. Don't be shy in letting your pet explore the space and familiarizing themselves. Animals are very territorial so they may take some time to get used to the new surroundings, but once they do, it's a smooth ride from there!
Moves are stressful for pets because of the change in environment and routine. Take help from residential and professional moving services Seattle at ACME Moving Labor. We have all the answers for all your Seattle moving help concerns and can help you pack, move, and unpack while you're free to spend quality time with your beloved pet and help them adjust to the new living situation.Get a free quote today!