Moving to another location can be an overwhelming experience; you're leaving behind a lot of memories and the stress of packing everything adds to the adventure. People tend to move to a new house if they want more space to live in, need to be closer to their family, earn a great job opportunity or are going to start a family of their own.
As the coronavirus has been spreading, colleges and offices have been closed and people are restricted in their homes, working online. People are moving to the suburbs to get away from congested and densely populated cities so they can keep themselves safe while practicing social distancing.
Packing everything to move to a new place is a tedious task that needs proper planning and organization. Here is a list of tips to help you pack in a faster and easier way.
How To Prepare The Packing Process?
Make A List Of Everything You Want To Move
You can write everything down and form a list of all the things you want to take to your new house. This will help you plan the new items that you need to buy and create a budget. It will also be important to prepare yourself to pack these things. You can devise a method of prioritizing these things by creating a mental map of where you'll keep them in your new house. If they are not needed, you can get rid of them.
Gather All Your Packing Supplies
You need to keep all your packing supplies handy to avoid wasting time looking for them. Create a basket to keep your tapes, scissors and markers to prevent them from getting lost every time. You can get boxes of different sizes from your local hardware store as well.
Declutter Before Moving
Decide to declutter your closet so that you have to move fewer things to your new house. You can either donate them, sell them or simply throw them away if needed. This will also save you money and time from moving unnecessary items.
Set Deadlines Before Starting
Try to set deadlines for yourself to avoid wasting time while packing. Keep yourself from reminiscing by looking at old photos and clothes. This will finish your packing quickly and you'll be less tired after finishing the self-allotted task.
Hire A Reliable Moving Company
Look for moving companies two to three weeks before your moving day, so you have ample time to research and get quotes. You can check their websites and customer testimonials to understand how they operate. Call them and book the date for your moving day to avoid any mismanagement and delays.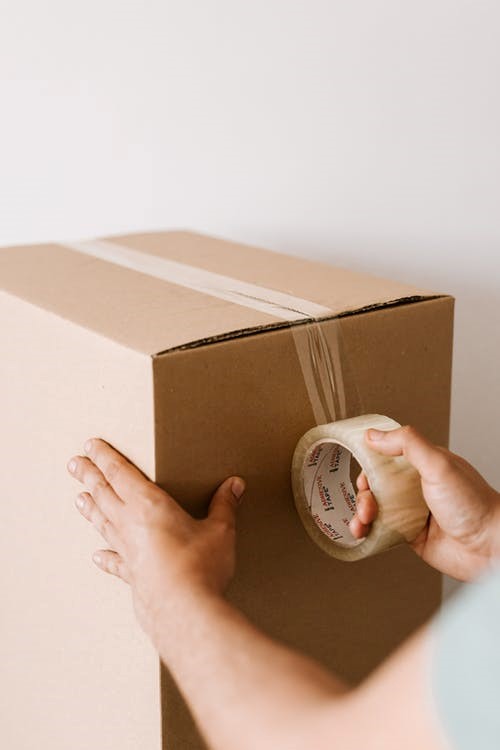 How To Be Organized While Packing?
Label All Your Boxes
Categorize your boxes room-wise and label them properly to help the moving company unload easily and keep everything in the designated spaces. This will organize your packing process and the unpacking will be easier.
Attach Inventory Lists On Your Boxes
Writing inventory lists on your boxes will help you remember the contents of the box. As packing takes two to three weeks, you might forget what you kept in the boxes, which will make the process messy and frustrating. If you're taking help from your friends, making inventory lists would be important to know what they packed.
Label Fragile Items
Boxes with fragile items need to be handled with more care, so adding the label 'FRAGILE' will help you and the movers be alert.
Put Heavy Items On The Bottom Of Your Boxes
While packing, you need to ensure that you are keeping heavier objects like books in the bottom of your box so that they don't damage the other things when they're being transported. You can also add the label 'THIS SIDE UP' to ensure that the box is handled the right way by the moving service.
Keep Different Rooms' Items Separately
Keeping your kitchen items separately from your bedroom items is important. This will save your kitchen items from spilling on your clothes and it will be easier to unpack.
Tape All Your Boxes
Taping all the boxes ensures that nothing would go missing while transportation. It will also keep all the contents of your box safe and secure.
Pack Your Shoes And Clothes Carefully
Get transparent plastic bags to store your shoes and clothes in so that they are safe while you travel to your new location. Roll your clothes to prevent creases and to save space in your boxes. You can also pack suitcases for your clothes, shoes and makeup to avoid any damages.
Take Pictures Of Your Electronics Before Pulling Them Apart
Setting up your TV and other devices is a difficult task if you don't have their user manuals available. Taking pictures of their set up will help you easily assemble them without calling for help and wasting your time.
Seal Your Used Bottles With Cling Wrap
Shampoo and other cosmetic bottles can leak after they've been opened while traveling to your new house. Sealing them with cling wrap will avoid liquid spillage and prevent any mess and damage to your boxes and other belongings.
Wrap Breakable Items Carefully
Pack all your delicate items carefully using Styrofoam sheets and bubble wrap. This will create a cushion, especially for your cutlery and crockery and prevent them from breaking or scratching.
Get A Mattress Bag
A mattress bag keeps your mattress safe from dirt and bacteria and keeps it clean while being transported and handled by the mover service.
Pack The Less Used Rooms First
Pack the rooms that are not used much like your guest room or lounge before packing your bedroom and kitchen. This will reduce the stress and make you feel accomplished as they will be easy to sort out and pack.
Pack Your Tv And Other Electronics In Their Original Boxes
It is recommended to pack your electronic devices in their original packing to keep them extra safe while moving.
What To Do On The Day Of Moving?
Make A List Of All Your Tasks
During the day of your move, you might be overwhelmed with a great deal of tasks at your hand. Try to make a list of all of them to avoid forgetting anything. Write down any instructions that you want to give to the moving company.
Prepare An Essentials Bag
Preparing a bag with all your essential items will help you relax in your new house immediately as you won't have to unpack anything right away. You can reach there, rest and use the things from your essentials bag like your toiletries or any routinely used items.
Let The Movers Do Their Work
Feeling jittery during the move is very common; however, it's essential to keep calm and let the movers do the heavy lifting and set up of the boxes in their truck.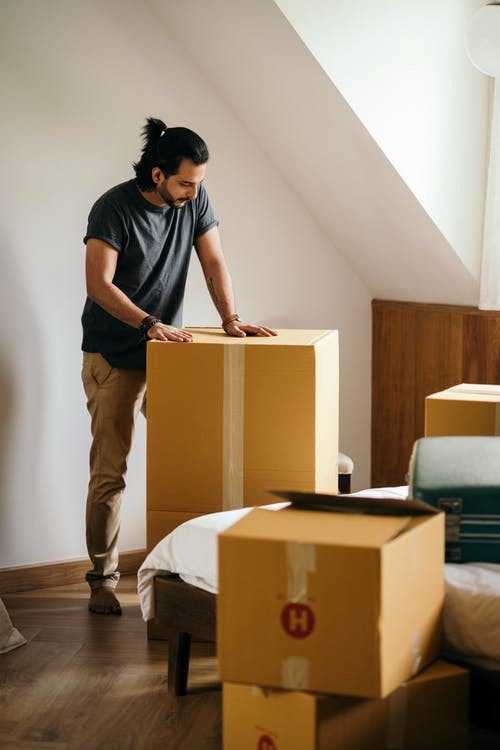 You can contact us for professional moving services and experience a hassle-free move in Seattle. You can avail our loading and unloading services as well at affordable prices while saving your time and effort while moving to your new location. Our skilled labor will help you pack for any long-distance routes within the set schedule.