Moving and relocation companies offer trucking and shipping for all kinds of furniture and equipment, whether commercial or household. Companies like ACME Moving Labor have now expanded to offer packing, unpacking, and storage services as an all-you-need moving service under one umbrella.
Studies show that the industry and market size for moving companies has amounted to $14 billion, which is not surprising given that nearly 31 million people moved houses within the United States in 2019.
People move for various reasons, some of the most common ones being:
As a job requirement
To be closer to family
To be near good schools
The need for more space
Expecting more children
No matter the reason, moving is always stressful. From choosing which items to take to parting with little trinkets you no longer need and the moving process itself, it's a rollercoaster ride of emotions! Not to mention, the most dreaded part is yet to come: unpacking!
Whether you're moving to another city or right down the block, unpacking can bechallenging job and is a primary concern for people that require Seattle moving help. Just the thought of unloading, unpacking, and putting away all your belongings into their designated spaces can be very daunting. Couple that with the presence of a young baby, and the chore seems twice as long!
At ACME Moving Labor, we've seen and helped many families with young babies move. We'veprepared the following tips so you'll be able to unpack your house like a pro – even with a baby!
1.Furnish The Baby Room First
The importance of this step can't be overstated! As soon as you strike a deal on your new house, decide on a baby room and, if you want, its theme. With this in mind, pile the room with the baby's belongings and ask your movers to unpack those first. A standard baby room includes:
a crib
a toy mobile
a diaper and changing station
a rocking chair or small seat for nursing
Once the room is ready, you can quickly put down your baby for a nap in ther crib or for some playtime while you unpack the rest of the house without the baby making a fuss.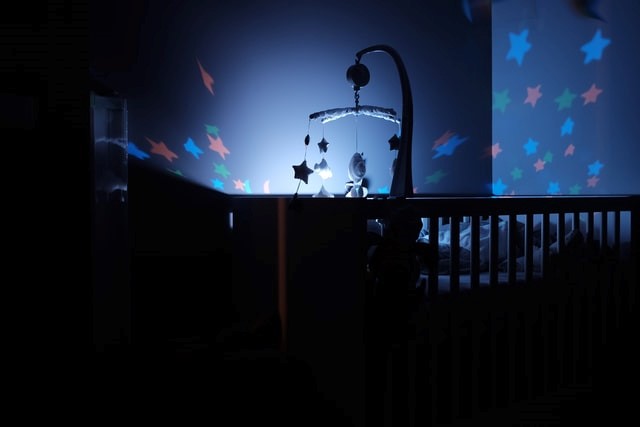 2.Label Like You Mean Business
Before your move, make sure all your boxes are carefully labeled. This not only helps movers identify what rooms or spaces to put the boxes in, but it also helps you immensely. You no longer have to frantically look around for the box with the diapers or your baby's play gym— it's already labeled and stored in the correct place.
3.Have Necessities On-Hand
With a baby, it's always best to prepare for any scenario. Your little one is likely to get overwhelmed by the move and demand extra attention Stock and keep all necessities on-hand in an essentials bag.This should ideally include:
diapers
bottles
formula milk
baby snacks
baby clothes
toys
blankets
baby medicines
bedding
Also, add in a baby monitor, wipes, pacifiers, and back-up clothes and bottles. After all, you can never be too prepared with a baby!
4.Stick to Your Baby's Routine
Even with a drastic change like moving home, make sure you stick to your baby's routine. This means following nap times, scheduled playtimes, and bath times to a tee.Studies show that routines give infants a sense of stability and security. It helps them feel safe in an environment—especially a new one.
Plus, babies on a schedule have better sleep patterns. This will give you time to unpack and settle in your new space while your baby's snoozing away.
5.Nap Times Are Your Best Friend
There's nothing more stressful than having a fussy baby on your shoulder as you try to unpack your kitchen. That's why, tryto schedule all unpacking when your baby is asleep. Perhaps you and your parner can take shifts unpacking and watching the baby.
6.Prep The House as Much as You Can
Make sure your house is as prepared for your move. This means making surethe power's up and running, and amenities like the HVAC system, refrigerator,heaters, cable and internet work.
It's also a good idea to check on the plumbing and water issues; make sure the water heaters work and are functional.
Having these things sorted out beforehand can help you smoothly transition and start a new chapter in your living space.
7.Baby Proof
Baby proofing a house is a must, especially if you're moving in! Little ones love to crawl and explore their spaces, which is why it's essential you baby-proof.
Thismeans moving dangerous items beyond the reach of children and taping and covering electrical sockets. Install a safety gate near the stairs or the outside area to prevent the baby from wandering off.Cover sharp furniture edges and corners with bumpers or safety padding. Childproof cabinet locks and drawer locks to keep it out of your baby's reach.
8.Designate A Safe Space
Babies often need to be held and demand attention at all times. Therefore, designate a safe space near the kitchen or lounge where you'll be working and unpacking. Make sure it's baby-proofed and is easily visible so you can watch your little one while you work. A baby monitor is still a must.
Babies are very conscious of change in their environment, surroundings, and emotions. They might also feel frightened or worried or become excessively needy and fussy when faced with something unfamiliar. In these situations, its important that you take out time for your baby and yourself and sit with them in their new nursery. Let them get used to it and spend time with them in it. This can go a long way in making them feel at ease and happy with their surroundings which can help you when you set them down to unpack.
9.Use A White Noise Machine
Unpacking and setting up new appliances can create a lot of noise disturbances.Unfortunately, these may interrupt your baby's nap times, and in effect, your much-needed nap!
A white noise machine can help in this situation. Plug it in your baby's room to ensure your baby's sleep isn't interrupted while you get back to unpacking.
10. Always Know When to Ask for Help
The best thing you can do for your baby and yourself is to reach out for help from friends and family. Don't hesitate to ask your loved ones to step in and babysit while you unpack. You can even ask for their assistance in unpacking.
Unpacking with a baby is a whole lot easier when you work with a residential and professional moving service. At ACME Moving Labor, we have all the answers to your Seattle moving help concerns and can help you pack, move, and unpack while you're free to spend quality time with your baby. We're your go-to local movers in Seattle.
They say it takes a village to raise a baby— but it just takes ACME Moving Labor to help you unpack with one.Contact us now and get a free quote!