Millions of people moved houses in the United States in 2019 and the moving industry reached a remarkable market size. The sector is projected to amount to $1.94 billion between 2020 and 2024.
With growing innovation in all industries, moving and relocation companies like ACME Moving Labor have also expanded to provide complete services such as packing, unpacking, and storage as an all-you-need umbrella stop for all sorts of Seattle moving help.
Whether you're moving neighborhoods or cities, moving houses can be very stressful. It's a physically and emotionally taxing process. You have to start over in a new place with all the belongings you have gathered over the years.
It's natural to feel worried or stressed during this time, but it's also essential to go through the process rationally and safely. Some of the most convenient ways to combat it are:
Preparing as much as you can before the move by researching the new area
Having essential supplies completely stocked and easily accessible during the first few days of settling in
Putting labels on all your boxes
Making a checklist of all items that need to be moved so that you can cross check upon arrival
However, even with the most organized systems and mechanisms in place, people often commit a few errors and mishaps. ACME Moving Labor is a leading long-distance and residential moving company and their experts will give you inside tips regarding the top mistakes to avoid on moving day.
1.      Not Verifying the Movers
Needless to say, the movers you opt for play a significant role in your move's journey. Without properly vetting them, you can end up with semi-professionals who may offer cheap services but aren't even correctly insured or show up on time.
Don't entrust your treasured belongings with movers you haven't researched and verified diligently. Professional, insured, and licensed movers with a leading reputation are must-have criteria for when you're looking for residential moving companies.
2.      Forgetting to Declutter
A move is a perfect opportunity to start fresh, so this means it's time to throw out all the extra baggage you've been hoarding. Give away anything that you haven't used in two years—or at all.
You can either donate these items, throw them if they aren't of any use, or store them in a storage facility if they're things you don't need to take with you for the time being.
3.      No Checklist of All Your Belongings
You arrive at your new home and have unpacked, but several items seem to be missing. You have no way of confirming whether you misplaced them, gave them away, or lost them. The best way to prevent such a scenario is to create a checklist. Whether it's on your laptop or a physical copy, enter every single item you own—ideally classified into categories.
This will serve as an inventory to keep a constant tally of all your belongings and personal items. You can also add several additions to the checklist based on whether you're taking it, storing it, or donating it.
Making a checklist is one of the most convenient ways of keeping track of all your belongings—especially during a move.
4.      Unorganized Packing and Planning
Refrain from packing all your clothes, kitchen towels, bathroom supplies, and baking utensils in one box to save yourself the time and trouble of looking for essentials when they're unpacked.
Pack boxes per room and closet. For example:
If you're packing your kitchen, categorize the belongings.
Use a checklist to pack all dishes in one box and label it as Kitchen Dishes.
Pack all the utensils in a box labeled "Kitchen Utensils."
Pack your room's belongings in a box labeled "bedroom items."
This tactic will help you stay ahead during moving day.
Image file: a-moving-truck
Image alt: A moving truck loaded with belongings
5.      No Labels
Having no labels on your boxes means being surrounded by boxes intended for the dining room in your bedroom! Or vice versa.
Take a marker and label all your boxes as per their contents. This system will also help your movers place the boxes in the correct room.
6.      Forgetting to Change Addresses
You've moved into your new home, and it's going well, but you keep missing important letters and reminders. It's because you haven't updated your information or given a forwarding address to all your old subscriptions and mail. Do this as soon as possible so you don't miss out on anything important.
7.      Not Packing an Overnight Bag
People often forget to pack an overnight bag and end up scrambling to find their items in the midst of scattered boxes. This is why packing an overnight bag is a good idea. Put all your essentials, your children's, your pets', and any other thing you may need in it, and use it until you get settled into your new place.
8.      Letting Children and Pets Roam Around
Never let your children and pets roam around the house or outside while movers are still moving your boxes in and out of the house. Plus, children and pets can quickly stress out in an unfamiliar environment. For this, either drop your children and pets to a relative's until you're settled in, or isolate a quiet space in your new house where your children and pets can get used to the new place.
9.      Improper Assessment of the Area
You arrive at your new home and urgently need formula milk; you head out the door but are at a complete loss. Everything is unfamiliar!
Before you move, it's a good idea to familiarize yourself with essential routes from the new home such as to work, school, doctor's and back. It's also a good idea to learn the routes of all the vital shops you'll need to visit such as grocery stores, laundry stores, hardware stores, etc.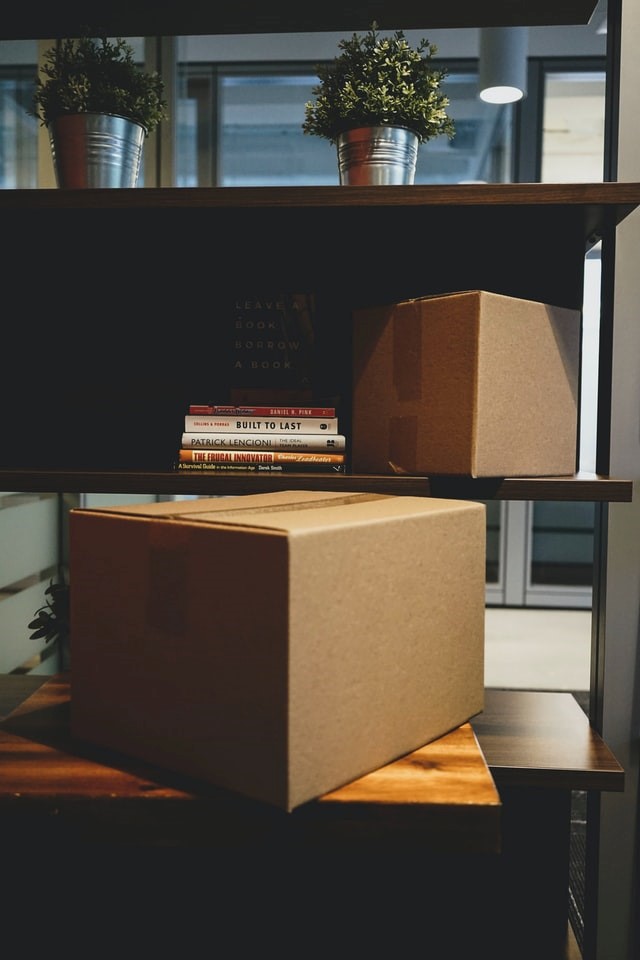 10. Maintenance, Utilities, and Civic Infrastructures
You move into your new home, and there's no power, no water, and a whole lot of plumbing issues. Plus, there's no Internet.
Before you move in, it's a good idea to make sure all maintenance and utilities are working—and this includes checking for plumbing issues. Frozen pipes, clogged drains, and malfunctioning water heaters are the last thing you want on a moving day. Having these issues sorted out before you move in can go a long way in helping you to settle in and make your new home your safe haven.
Streamline moving day by working with a residential and professional moving service. The experts at ACME Moving Labor are your go-to local movers for moving help concerns in Seattle.
They say it takes hearts to build a home – we say it takes ACME Moving Labor to help you move into one. Contact us now and get a free quote!